"Kitty Kat" Used By The Kids
The "Kitty Kat" is a small 50cc snowmobile made by Arctic Cat. It is a complete functioning miniature of the real thing. It is also safe and speed limited for the kid's safety. It is a great way for them to learn and yet maintain control. Recently, the kids also acquired a Skidoo Mini Z by Bombardier. It also has a 50cc engine made by Honda. We recently sold the Kitty Kat.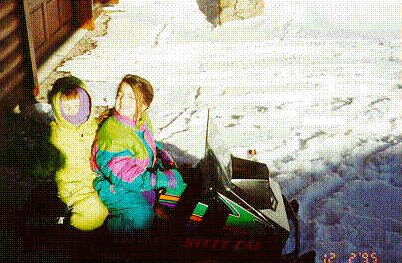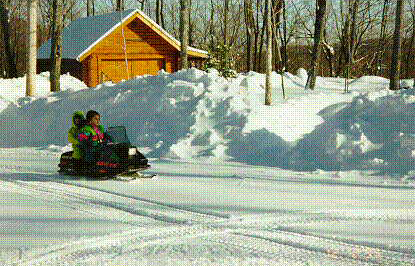 Dana and Joseph revving the engine! Dana driving Joseph around the driveway. Checkout the same scene on our Pond page and see the difference between winter and summer!!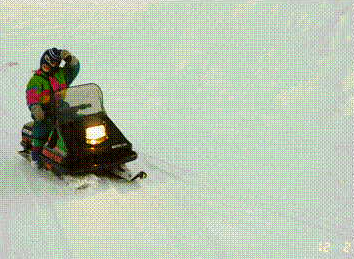 Michal's Snow Salute!